Hi, I am temporarily closed. I hope to reopen on Saturday 6th Feb at 9:30 am.
Join my Facebook page for updates.  Julie (owner). 
Helping Keep You Safe ~ Read My Covid-19 Policy
Natural Health & Wellness
Reflexology & Therapeutic Massage for Women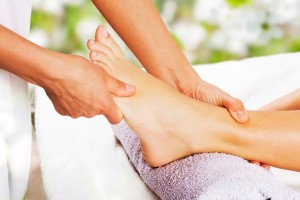 Urban Serenity provides high-quality reflexology and therapeutic massage treatments in a professional home-based environment. 
Julie Mulholland is the owner, with over ten years of experience providing individually tailored treatments, client-focused care, and excellent customer service. 
Therapeutic Massage and Reflexology can help to;
Relax excessively tight back, neck, and shoulder muscles

Improve circulation 

Increase muscle movement

Boost the immune system

Promote deep restorative sleep

Relax the mind and body

Promote overall health and well~being
To View The Treatments Click Here 
On your first visit, you will need to fill out a consultation form. This short set of questions gives the relevant data required and is kept strictly confidential. Information about your health, well~being, and lifestyle will enable Julie to ascertain the most suitable and beneficial treatment plan for you. 
To book an appointment call:  07922 274412