October Special Offer
(until 31st/10/19)
Reflexology with Neck & Shoulder Massage Only £45 (save £15)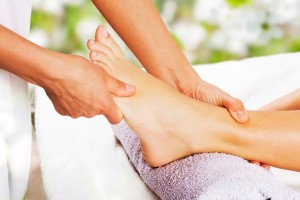 I've designed a treatment for you that begins with a muscle-soothing Neck and Shoulder Massage then follows with a relaxing Reflexology session. A massage of the lower legs and feet using a revitalizing bergamot, lemon & orange cream completes the experience.
This treatment lasts 90 minutes and is usually £60. However, until the end of October, it's yours for just £45 (save £15).
Reflexology and Massage Therapy complement each other perfectly. Both therapies are practical and natural solutions to help reduce stress, relieve muscle soreness, and nurture a sense of physical, mental, and emotional wellness.
Go to our Reflexology page to find out more 
To Book This Limited Time Offer
Call: (028) 92 678 064
(offer ends 31/10/19)